The Fastest SMM Panel
Get Fastest Growing
Social Media Services.

Manage all SEO and social media networks from our best fastest SMM Panel SMMBucks with high quality and cheapest SMM panel prices. We provide the fastest and best services on today's most popular social networks. We have Instagram, Twitter, Facebook, Youtube, TikTok, Spotify, Shopify, SEO services, and many more.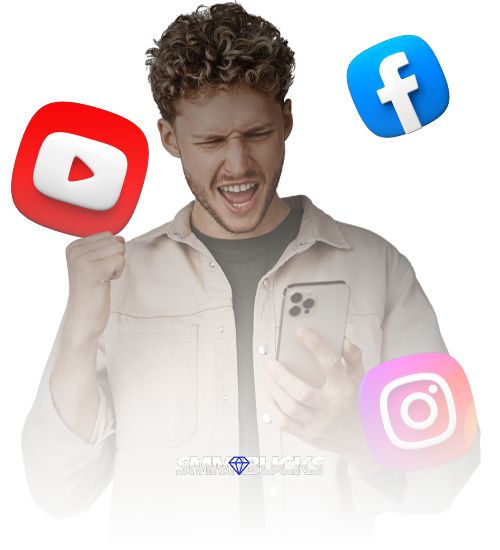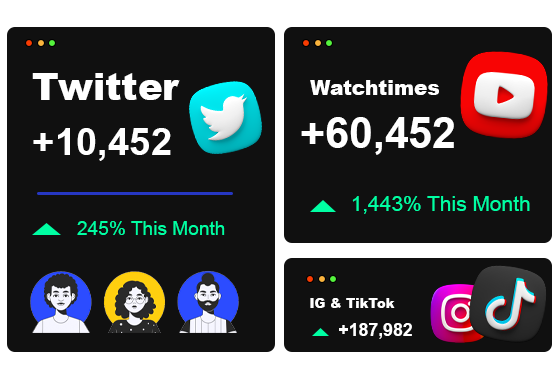 Why Choose The Trusted And Fastest SMM Panel SMMBUCKS
We offer Premium Quality Services for all kinds of social media accounts. Our services are the fastest on the market. And for the support, you get the quickest response and support! We do provide Arabic Support also (يدعم اللغة العربية).
Global Raise Guarantee For Your Brand With The Best Social Media Marketing Panel
SMMBucks is an SMM Panel that provides the oldest and most reliable automated social media services and SEO services. SMMBucks is a fully automatic system with a structure where you can get followers, likes, views, and more without sharing your password.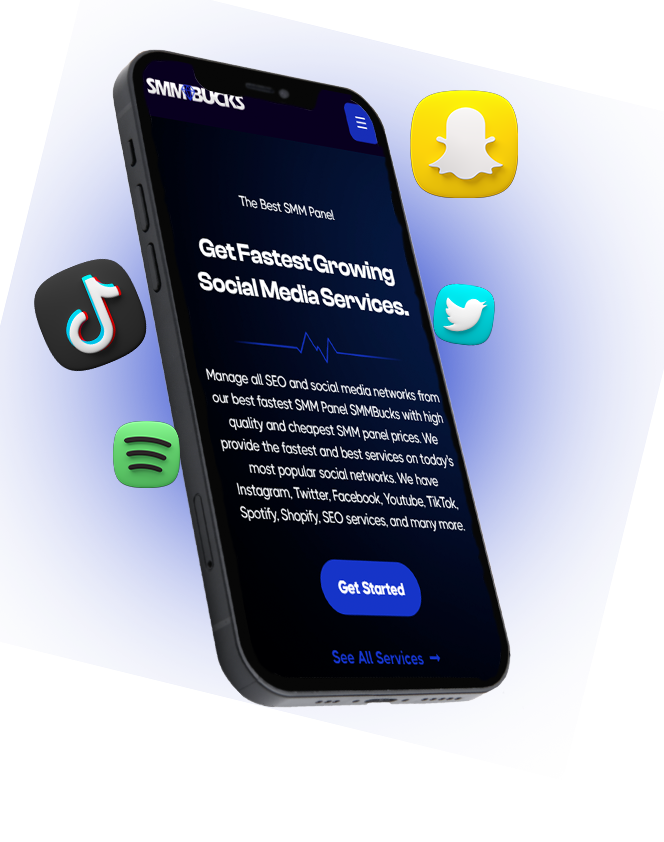 Who Can Benefit From
SMMBucks Promotions?
All famous and influencers use Social Media Marketing Services, not only the Marketers or Digital Marketing Agencies
Streamers
Increase the engagement and retention of organic viewers by convincing them they are not alone.
Musicians
Let your target listeners notice your talent among the ocean of other musicians and their songs. Increase the value of your music!
Bloggers
Let people notice your quality content among other blogs/articles etc.
Businesses
Increase the number of leads and conversions by creating a trustworthy brand image and good first impression. Increase your profits!
Politicians
Want your ideas to be spread as far as possible? Increase the weight of your arguments by convincing your audience they
Testimonial
4500+ Users Using the SMMBucks.
See what they say about us

I love SMMBucks! They offer the best high quality services of any SMM panel I've ever used. Their customer service is excellent and they always deliver on their promises. I highly recommend them to anyone looking for a reliable SMM panel.

SMMBucks is super easy to use and really helped me grow my social media accounts reach. I would definitely recommend it to anyone looking to grow their online presence!

I've been using SMMBucks for a little while now and I have to say, I'm impressed! The SMM panel is easy to use and it's helped me go viral on social media. I would definitely recommend this to anyone looking to boost their social media presence.

This is the best SMM Panel I have ever used! It's so easy to use and it really works! I've been using it for a while now and I've never had any problems. It's definitely worth the money!

I'm not a big social media user, but I decided to give SMMBucks a try because I'm trying to grow my brand. I was really impressed with how easy it was to use their platform and how quickly I saw results.

Now, my posts are getting more engagement and my following is growing every day. I would definitely recommend SMMBucks to anyone looking to grow their brand in general.
SMMBucks is the best Social Medila Marketing Panel that allows you buy all social media services such us likes, views, followers/subscribers, and many other services on all social media website like Instagram, Facebook, Youtube, Spotify...etc
In 3 steps you can buy service. First: Add funds to your account using any payment you prefer. Second: Choose the service that you want to buy with amount that you need. Third: Press "Order" and see your social media grow!
We do many things that others don't! We refresh and improve our services daily.

We provide the best support and we do it ASAP! We provide not the cheapest services but the best High quality services in the market.